Religion, Cognition and Culture
About
The Religion, Cognition and Culture (RCC) research unit explores the dynamic interrelations between religion, cognition and culture from both top-down and bottom-up disciplinary approaches. Its scientific methodology is explicitly interdisciplinary and draws on and practices laboratory methods as well as fieldwork, textual, iconological and archaeological methods in close cooperation with its partners in psychology, the neurosciences and the humanities.
RCC is part of the research programme Interdisciplinary Research in Religion and a research unit at the School of Culture and Society, Faculty of Arts, Aarhus University.
Contact
Associate professor
Events and meetings
Programs for meetings and events
There are regular lunch meetings and other events every week during the semester. 
News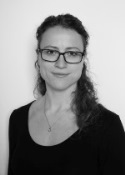 New PhD Fellow
Anne Buch Møller has been granted a joint PhD scholarship between Queen's University Belfast and Aarhus University for the period 1 February 2016 - 31 January 2019. Anne's project title is "Prayer and the feeling of control".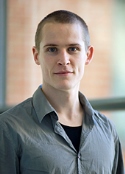 The School of Culture and Society appoints Uffe Schjødt Associate professor within psychology of religion
Congratulations to Uffe Schjødt who will assume his new position with effect from 1 January 2016 at the Department of the Study of Religion.
Research Grant from the Arts and Humanities Research Council, UK
Project title: Cognitive Approaches to Ancient Religous Experience
This grant, awarded to Dr. Esther Eidinow, Nottingham University, in collaboration with Professor Armin Geertz, is a network grant to be used for the organization of workshops and a final conference. The aim is to establish a collaboration among classical philologists, historians, and cognitive science of religion researchers on ancient Greek and Roman evidence for religious experience.
Grant period: 5 January 2015 - 4 January 2017